Your sofa will arrive completely assembled and read to use! Learn more
Use and enjoy The iSofa-bed every day!
The iSofa-bed's German mechanism will provide you, The Owner, with an intermediate and unique in the market "Relax Position". This ideal position will deliver you, your family and friends, many years of happiness, leisure and enjoyment. When needed, continue with an easy pull-out, to find a real 80" long queen-size bed. When not in use it disappears under the seat.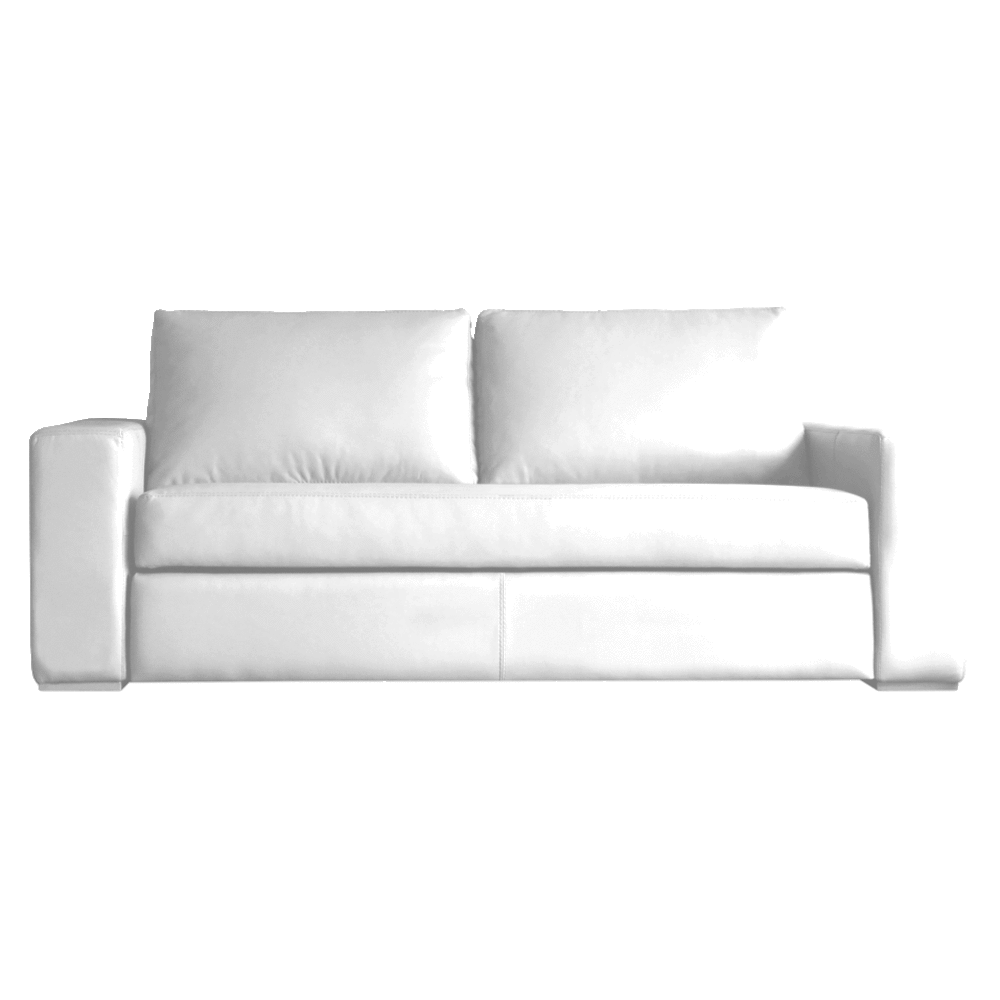 All iSofa-bed products are manufactured entirely by hand and assembled by only the most skilled craftsmen. Our unique intermediate "Relax Position," the ease of operation, and the elimination of those cumbersome, uncomfortable steel mechanisms and spring seats our competitors use sets iSofa-bed apart from other motion sofas. Our German engineered concept integrates the seating and sleep surface into one unit.​
Structure
​
In our workshop we manufacture the frames giving us the extra confidence that our furniture will last a lifetime. The frame is the strength and backbone of any piece of furniture; everything else depends on it at the beginning of the production. To ensure high-quality furniture, we only use the finest quality of solid hardwood. For added strength, all joints are dowelled, screwed and glued.
Seating
​
Each iSofa-bed has the same shape. After many years of research and to assure the correct level of comfort when seating or sleeping, we use a combination of superior, premium grade, high-density and highest quality resilience, medium and soft comfort foams for the seat and the back cushions.
Coverings
​
iSofa-bed offers truly exclusive 100% natural leathers; The iSofa-bed offers you six different colors of leather to either match the rest of your decor in its general lines or to coordinate with certain key elements in your room creating a warm and inviting atmosphere into your home.
Your sofa bed will arrive completely assembled and ready for everyday use.
Once you confirm your purchase, your will have it delivered within the next four weeks. Enjoy!

What you should know:
Your order will arrive approximately 20 - 30 business days from the shipping date.
The delivery agent will call in advance to schedule a delivery appointment, generally within a 4-hour window.
In-home deliveries are made via truck Monday through Friday between 8 a.m. and 5 p.m.
The delivery agent will place and unpack your product in the room of your choice. The agent will remove all packaging materials upon completion. Assembly and movement of existing furniture are not included with this service.
The client is responsible to ensure the product will fit through doorways, hallways, elevators, stairs, etc. Should you need assistance ensuring fit, please ask a sales associate about options prior to production. If upon delivery knock down services are required, additional charges will apply. If merchandise needs to be returned to our factory, you will incur additional delivery charges.
Some delivery conditions may result in additional handling charges. If any of following apply, please contact our Customer Care Center about availability/pricing for additional services:
​
Street of access is not at least 10 feet wide with an overhead clearance of at least 14 feet.

Stairways, doorways, hallways, and turns are less than 36 inches wide.

Delivery requires climbing more than two normal flights of stairs (up to 15 steps each).

Unusual elements such as sharp turns, narrow or gravel driveways, and gated communities or condominiums.
What is freight delivery?
Freight delivery means your product will be shipped and arrive via a large truck. Freight delivery is used when the size and/or weight of the product is too large to ship using small package carriers (UPS, FedEx). Two types of freight delivery are used depending on the item(s) purchased: curbside and/or white glove.
What is White Glove Delivery?
We are proud to provide White Glove Freight Delivery, which is a premium service that includes special handling and placement. Upon delivery, the service agent will place and unpack your product in the room of your choice. Removal of packaging material is also included with this service.
​What to do upon delivery:

Most important is to inspect the package at the time of delivery and before you sign the carrier's delivery receipt.
​
Are all pieces accounted for? It is your responsibility to check that all items are correct and all pieces accounted for before you sign. If a box is missing, you may accept the delivered pieces, make a note of the shortage on the delivery receipt, and contact our Customer Care Center to locate the missing item(s).
​
Are the boxes or product(s) damaged? You may choose to refuse the delivery if there is unacceptable damage to your item(s). If you choose to refuse the delivery, you must note the damages on the delivery receipt. Please contact Customer Care to notify us of the refusal.
​
If only part of an item is damaged, you may accept the order, record the damages on the carrier's delivery receipt, and contact us. If a damaged item arrives outside of our business hours, please contact us on the next business day. We will request that any replacement item(s) be sent to you promptly and free of charge.
​
Once you have signed the delivery receipt, including any notation of damage, make sure to ask the freight carrier for a copy of the delivery receipt. Also, record the freight company's name and trailer number so we may track the order back to our vendor or warehouse.
​
If you discover damages after the delivery is complete, please contact our Customer Care Center within 24 hours so that we may resolve the situation immediate